Testimonials Sustainable Food Packaging
Lore De Ridder was a 2022-23 student and focused on assessing the environmental impact of fiber-based packaging for fresh produce for her master's thesis.
Samantha Hammen was a 2022-23 student and focused on a protocol for examining product-packaging interaction in poffertjes packed under MAP for her master's thesis.
Prof. Peter Ragaert is professor Food Packaging Technology and Director at Pack4Food
Ewout Ramon is lifelong learning coordinator for West Flanders at Ghent University
Unique in Europe: new advanced master's programme focusing on safe and sustainable food packaging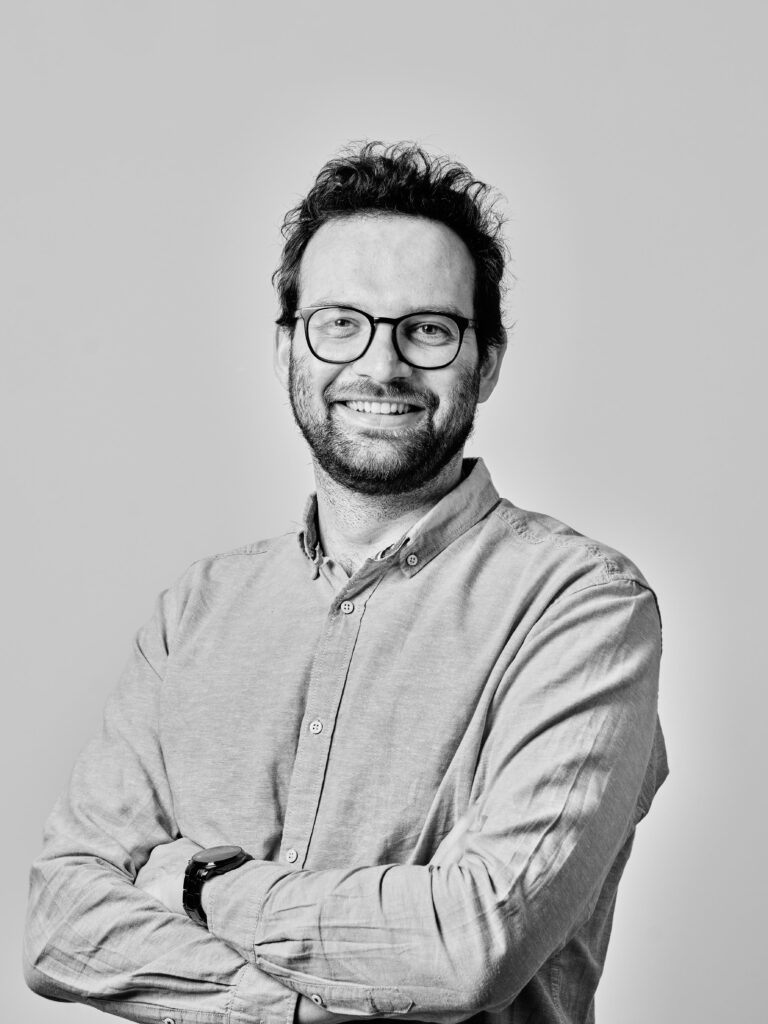 Hands-on, modular and fully in line with the needs in today's labour market. That is the one-year English-taught advanced master in Sustainable Food Packaging, organised by Ghent University and open to recent graduates, professionals and international students.

The demand for highly skilled technical profiles is particularly high. Especially in West Flanders, a region where the food industry is very active. And so the advanced master in Sustainable Food Packaging of Ghent University saw the light of day on its campus in Kortrijk, fitting the needs of the sector, the region and the world. Because we live in a world where food packaging is a necessity. Not least for hygiene and food safety, but also for transport and less food waste, for example. Although we cannot deny that the impact of certain materials or their application is not always beneficial to people and the environment. The Sustainable Food Packaging programme responds to this search for a more sustainable way of packaging. The programme is organised by the faculty of bioscience engineering of Ghent University, known worldwide for its expertise in this field. "Sustainability is becoming increasingly important and companies will have to follow. Many companies are on a quest to find specific profiles, who can handle issues related to food, packaging, and sustainability from an integrative perspective," says Ewout Ramon, lifelong learning coordinator for West Flanders at Ghent University. "That is why we are opening the programme to recent graduates, locals and internationals, and to those already professionally active in the sector today. Affinity with the sector is a must. Moreover, you have to pass an admission procedure."
The master in Sustainable Food Packaging brings together the three domains of food, packaging and sustainability. Throughout five modules, students learn about packaging systems, materials, machinery, the economics and management behind packaging, shelf life of packed food, food safety, end-of-life management, quality management, packaging design, etc. They are prepared to design and optimise packaging, consciously and critically selecting materials, natural resources, financial means and production methods, taking into account specific business cultures.
The programme is unique in Europe and consists of several modules and a master's thesis. Those modules account for nine subjects and can be taken in one, two, or three years, depending on what is feasible for the student. On Tuesdays and Thursdays, classes are organised online; on Fridays, everyone is expected on campus in Kortrijk. "These are moments where we apply knowledge and also engage in dialogue with each other," says Samantha Hammen. She has been working as a QA Specialist for Cérélia in Sliedrecht for four years. "I studied food quality management at Wageningen University. For Cérélia, I work on quality assurance and sustainable packaging on a daily basis. It was our HR director who informed me about this programme. He was convinced it would add value to the project I was working on at the time. And he was right. This hybrid way of teaching allows me to coordinate my work and private agenda with classes and exams. But above all: in one year, I acquire a lot of specialized knowledge, which, moreover, I can immediately apply in my current work environment. A win-win, for me and the company."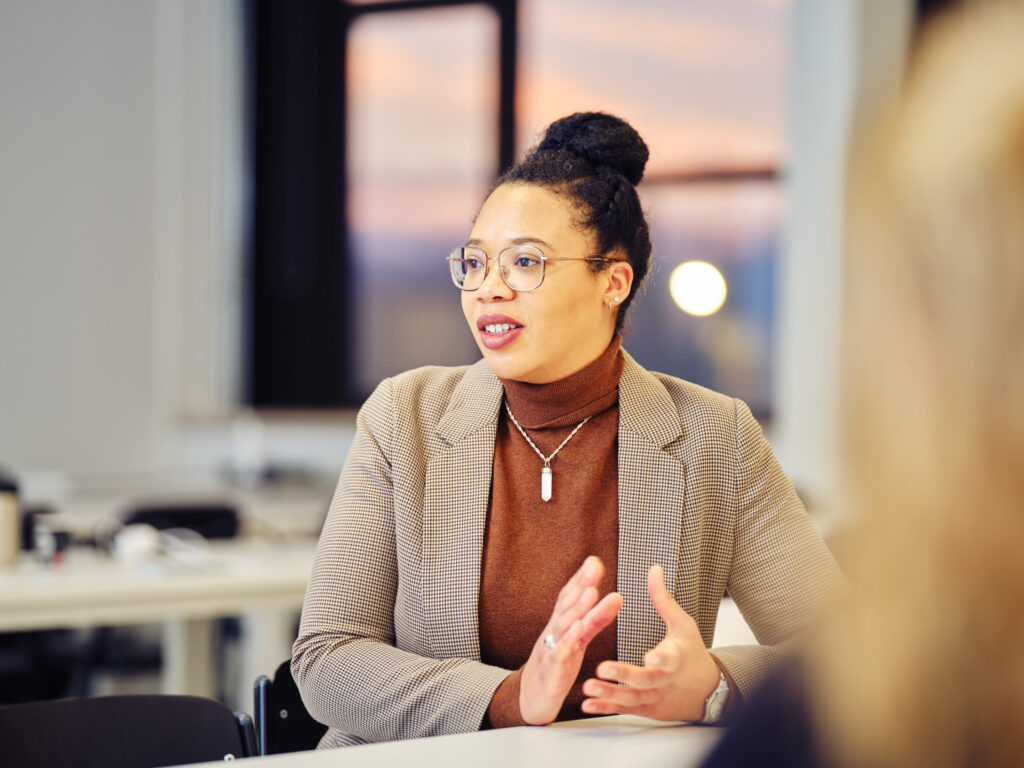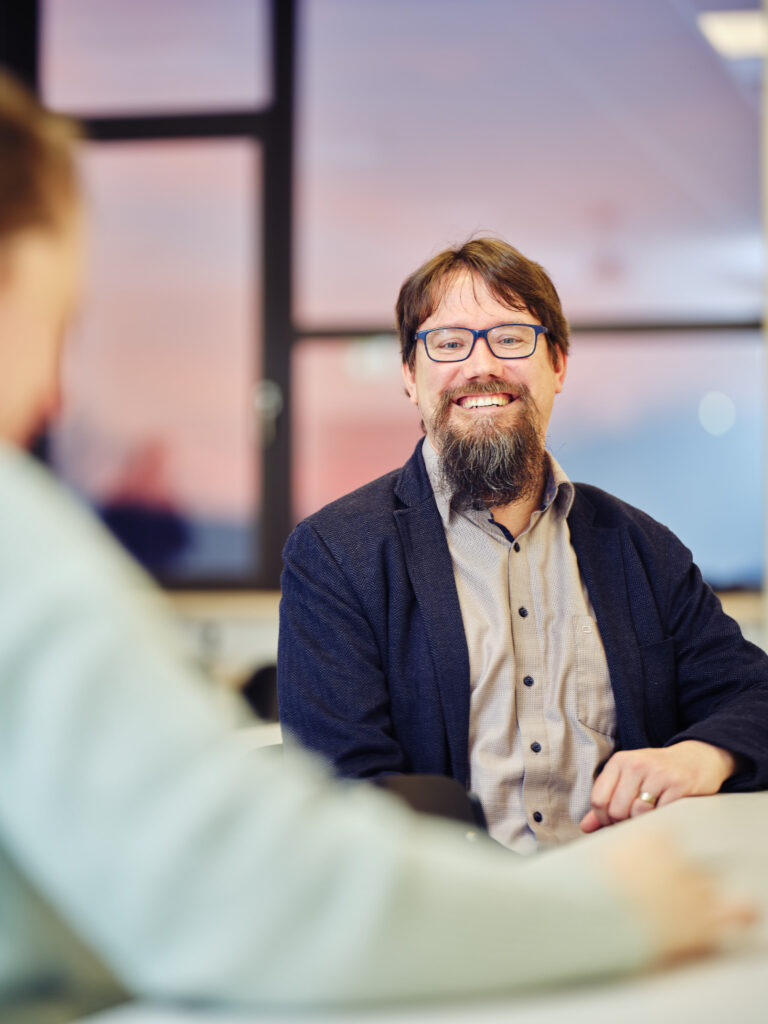 The synergy between academia and the field is exactly what the Sustainable Food Packaging programme is aiming for. "Companies are looking for profiles that can apply packaging technology sustainably," says Peter Ragaert, professor of packaging technology and co-director of Pack4Food (P4F). Together with Professor Frank Devlieghere, he is the inspirer of this programme. "I divide my time between Ghent University and P4F. In one job I supervise students, in the other I support companies in the search for sustainable packaging for food. It's an interesting interaction and a stimulating dynamic that we also see reflected in the advanced master."
Student Lore De Ridder agrees. She submitted her master's thesis on shredded vegetables in 2021, earning her master's degree in bioscience engineering technology: food industry. "I researched the importance of packaging and my interest kept growing. Hence my choice to follow an extra advanced master. In one year, you learn more about the R&D behind packaging and help companies at the same time. The interaction during classes and group work is very engaging. You clearly see how students with professional experience look at a project from a much broader perspective and can already bring in project management skills from their jobs. I am now learning that from them. Where they bring know-how from their jobs, the recent graduates can contribute fresh knowledge from school. I would say that the recent graduates dare to dream bigger and that the professionals let us know in time when something is not feasible."
To encourage the switch to fully reusable, recyclable, compostable and/or biodegradable packaging and train students to become experts in sustainable food packaging, a large and extensive teaching team is employed. This is supplemented by group work, guest speakers and company visits. This can even be organised at the request of the students themselves. This flexibility allows us to respond exactly to the needs of the students and the field. In addition, companies also provide speakers, specific case studies and research questions for master's theses.
Based on those real-life cases, students learn, among other things, to draw up a life cycle analysis. "You study where something comes from, how something is produced, with what input of materials, what transport is involved and how much impact a final packaging will have," Samantha explains. Lore joins her: "Sustainable packaging is more than the material alone. You will see that paper is not always the most ecological choice and that plastic is sometimes really necessary to extend the shelf life of a product. You have to make trade-offs and look critically at all facets of the packaging process." There is therefore a great demand for more applicable knowledge on the combination of sustainability, food and packaging. "Not only do we need to protect the environment, we also need to reduce food waste. Today, around 30 per cent of food is thrown away," says Professor Ragaert. That's why we look for a balance between sustainable and efficient packaging. We teach students how to calculate that balance. We also make them familiar with legislation, such as the recently introduced European rules for more recyclable and reusable packaging."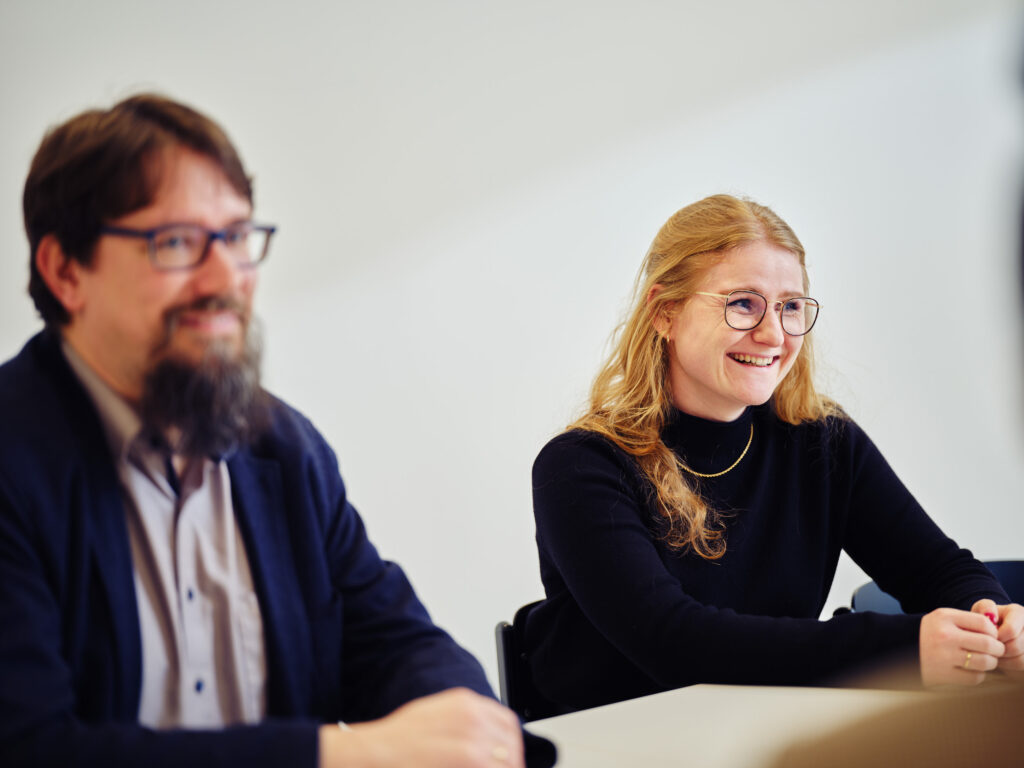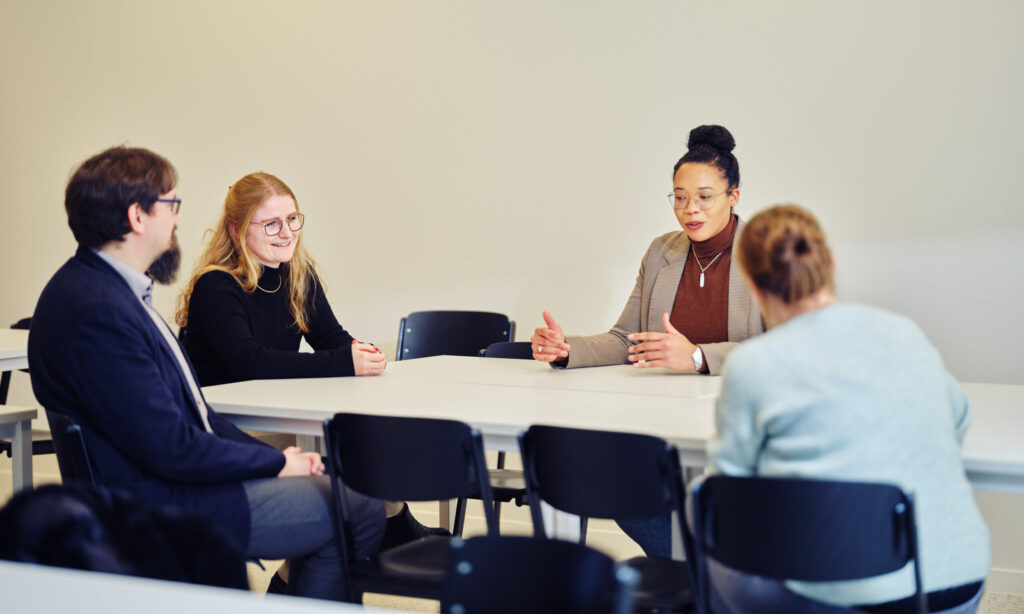 Today, the entire food sector is paying a lot of attention to packaging alternatives. Just think of edible coatings, recyclable packaging, … This is precisely why the master's founders feel there is a need to broaden the programme. From the academic year 2023-2024, part of the programme will be available as a postgraduate programme with three tracks 'food, materials, and sustainability', and without a master's thesis. This will make it even more accessible for certain professionals, without changing the core that makes the course so interesting. "The master is very hands-on. The small group is in close contact with each other and with the professors and lecturers. You are not a number," says Samantha. "The different ages, disciplines and nationalities really add value. You not only gain theoretical knowledge here, you also learn things that you can immediately apply in a professional context. Moreover, for professional students, a lot is done to make the whole programme feasible. For instance, Tuesday and Thursday classes are recorded. That's handy if a last-minute deadline comes up at work, then I review the lessons afterwards. On Fridays I can then, on campus, ask targeted questions."
In this way, students also build a network of experts within the fields of food, packaging and sustainability. "The programme is unique and combines these intersections that are much needed today," says Lore. "With a mix of international students and areas of expertise, it encourages the broad, holistic view that runs throughout the programme. After all, sustainability and packaging are viewed differently around the world." A unified approach will become indispensable. "So why hesitate to enrol? Everyone is looking for validated alternatives to packaging that are sustainable and financially interesting," Lore concludes. "There have never been so many packaging challenges and we need to protect food in a smart way."
Are you active in the food or packaging industry, and interested in hosting a master thesis student at your company to tackle a research question related to Sustainable Food Packaging?
Reach out to sfp@ugent.be for more information on how to cooperate with us.